How Do I Add a File That Can Be Downloaded by Users?
To upload files to your website, use the File widget that can be found in the Builder under Media.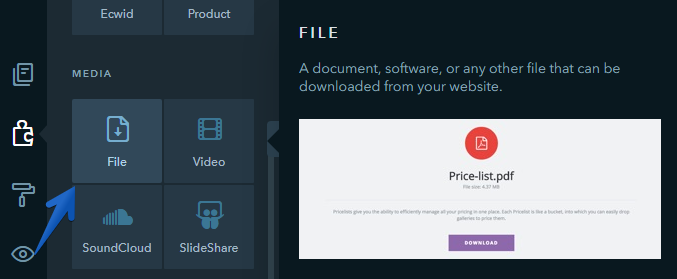 Below you can see the list of files and formats supported in the File widget.
Images
vnd
djvu
png
jpg / jpeg
gif
tiff
x-icon
bmp
x-bmp
x-ms-bmp
Other Files
.*opendocument.*
.*ms-excel
.*openxmlformats.*
msword
pdf
zip
x-rar
x-tar
x-gzip
Note:
You can upload a file up to 30 Mb.
Was this article helpful?
25
people found this article helpful.