Steps and Timeline Widgets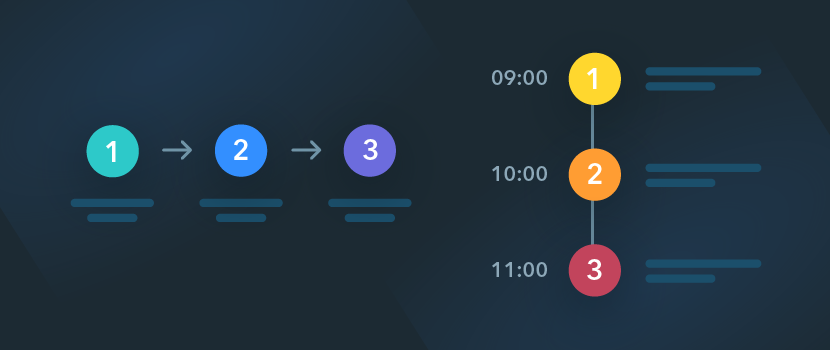 These 2 widgets show an action sequence arranged vertically (Timeline) and horizontally (Steps). They can be used for visualizing work steps, schedules, event agenda and the like.
The following settings can be configured for these widgets:
Step icon — visually highlights each of the steps. There are 3 design options: numbers, icons (each step can have its own unique icon) and points.
Separator — connects images of the steps with a line, solid line (unavailable if you use icons for showing steps) or an arrow.
Time (for Timeline only) — meant for showing the time set for a particular step, but can also be used for entering any kind of text.
Title — the name of a step.
Description — allows adding some information about a step.
Steps can be deleted (1), moved (2) and added (3) with the help of the corresponding buttons.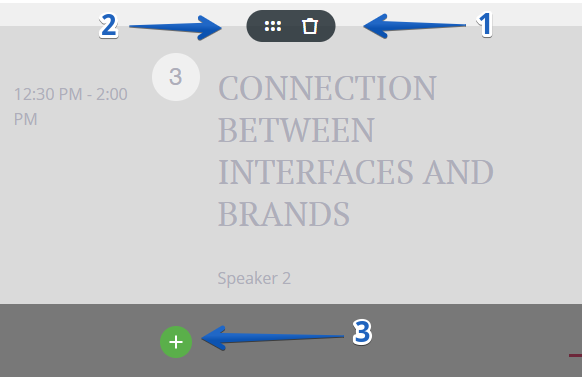 Was this article helpful?
30
people found this article helpful.