How Do I Create a Sub-menu With Nested Pages?
A nested menu item can be made in 2 ways:
Click on the menu bar to open its settings.

Select a menu item and drag it to place under the root one.

Go to the settings of the menu item you would like to nest and select a root item under Nesting.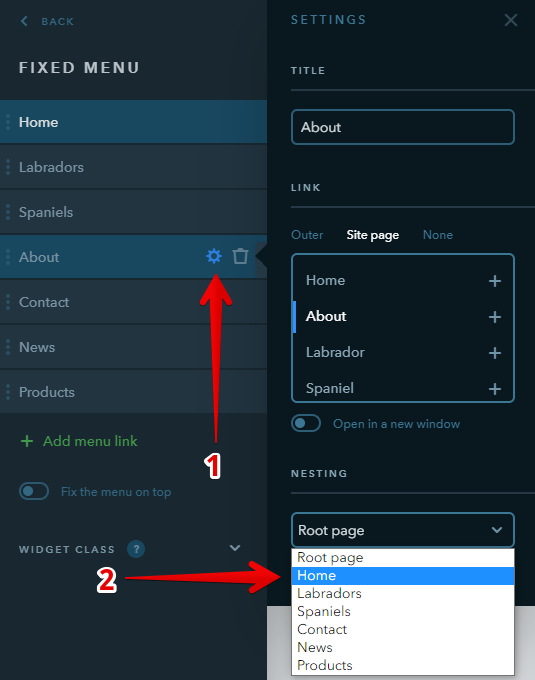 Note:
You need to publish the website to get the changes applied.
Was this article helpful?
20
people found this article helpful.