How Do I Create a Page Invisible in the Navigation Menu?
Go to the Site pages tab and add a new page.

Make up a page title in the page settings.

Click on the menu on the left panel and delete an item with the page title.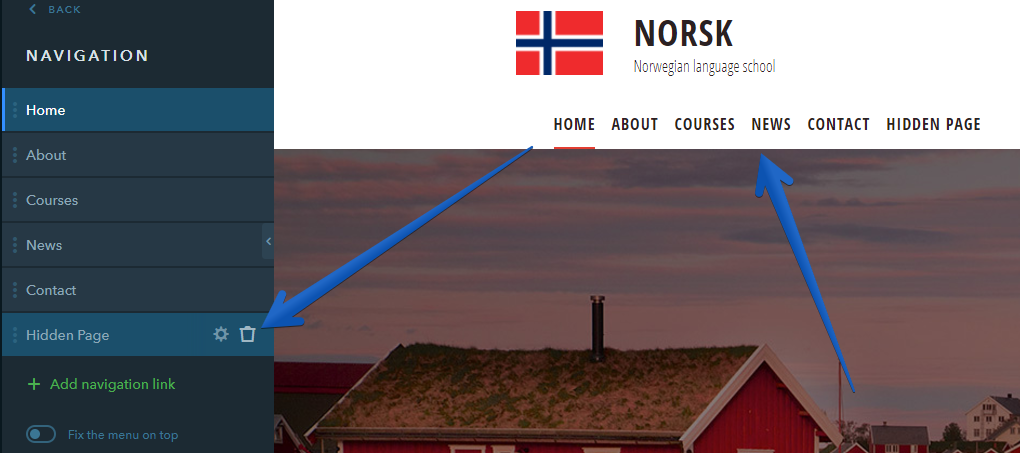 Note:
An invisible page can be connected to any element that allows linking.
Was this article helpful?
31
people found this article helpful.