How Do I Set Up the Page Preview Image?
When you share the link of your site in social media accounts or messengers, the thumbnail image will be displayed in Preview. In the uKit Builder, you can set up either one image for all pages or an individual image for each page.
Go to Settings of the page you want to change the image for and click on SEO. Click on the image selection area and select the image you need from the library.
Note:
To set up one image for all pages, go to Home Page and click on Set the selected image as default for all site pages.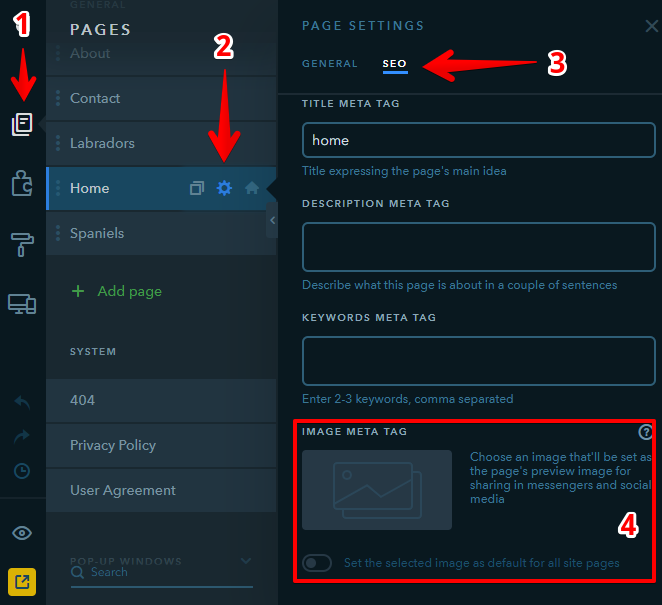 Was this article helpful?
The article hasn't been rated yet.