How Do I Add Meta Tags to My Website Pages?
Meta tags are meant for the correct display of your website in search engine results and social media. On uKit, meta tags are added in the Builder mode > Site Pages > the "gear" icon.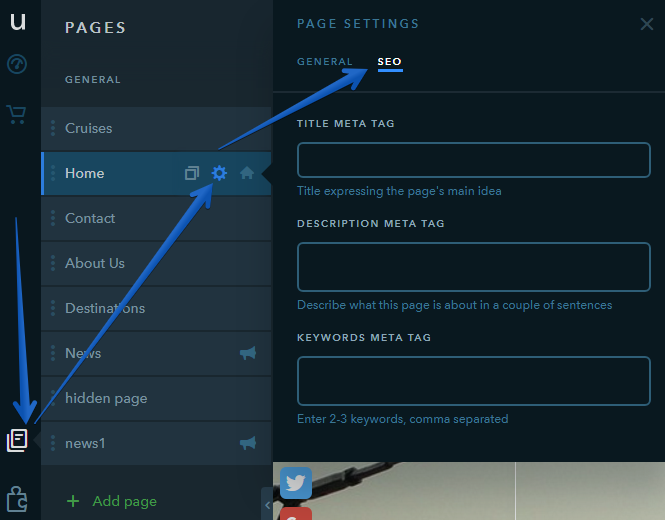 Then switch to the SEO tab where you can fill in the following meta tags:
Title is a short title of a page, recommended length is 70 characters.
Description is a brief summary of the page content, recommended length is 150 characters.
Keywords contains a list of keywords which are separated by a comma. We recommend to add from 2 to 5 keywords.
Note:
If a 'Title' meta tag is not indicated, the name of the page will be used instead. You need to publish the website to get the changes applied.
Was this article helpful?
41
people found this article helpful.