How Do I Create and Connect a Subdomain?
A subdomain is a part of a root domain which is separated from it with a period, for example help.ukit.com is a subdomain of ukit.com.
If the root domain is already connected to the website built on uKit, you can create and connect a subdomain to another uKit website the following way:
Go to the Domains section of the uKit Dashboard:

Under Domains, click on the Connect domain button and enter the name of a subdomain.
Note:
If you have a domain name you purchased from uKit before, or if a website already has an attached domain, open the Connected to the website tab and click on Connect another domain.
Type in a subdomain name.

Confirm that you own this domain: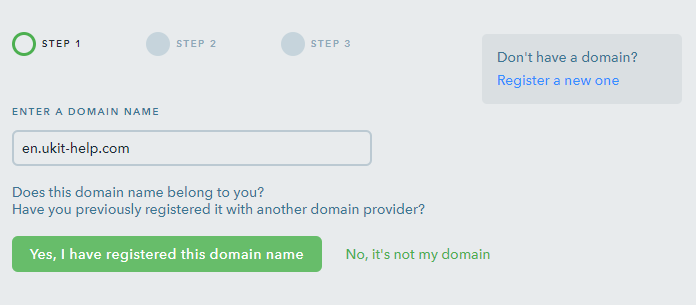 The uKit name servers are already indicated for a primary domain, the same NS will be set automatically for all subdomains you create. On step 2, click on I have set up the name servers: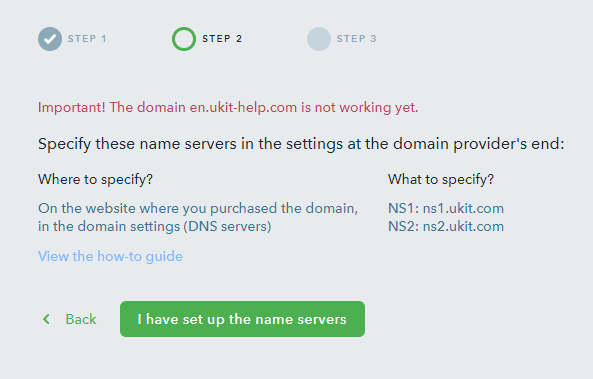 Your website will be immediately available at the domain name you have connected.
Note:
It's possible to create multi-level subdomains which contain more than one subdomain separated with a period, for example en.help.ukit.com.
How Do I Connect a Subdomain to a Third-Party Hosting?
If you have a website that was created NOT on uKit and want to connect a subdomain to it, go to the settings of the primary domain:

Add a domain record of an A or CNAME type and indicate a desired subdomain in the Name field.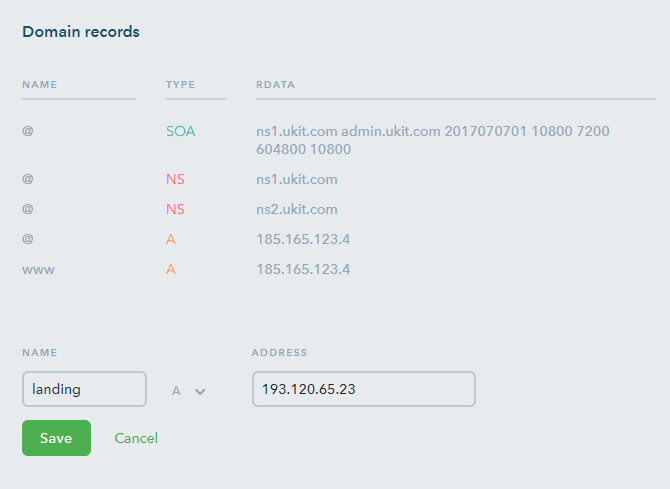 A subdomain has been created, now you can connect it to your website.
Was this article helpful?
35
people found this article helpful.