Online Store Widget by Ecwid
Ecwid is an online platform that can help you create an online store and integrate it with the existing website or social media page. You can set up an Ecwid store on your uKit website in a few easy steps:
1. Drag the Ecwid widget to your website
2. Click on it to open its settings on the left panel. Create an account with Ecwid or connect an existing one.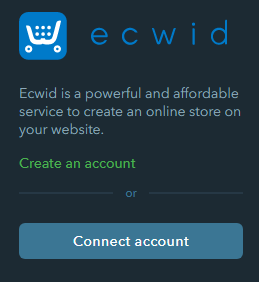 3. Click on Set up on Ecwid: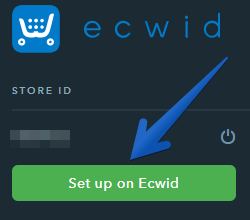 4. Log in to Ecwid and set up your online store. Learn more about Ecwid features by following the link.
Was this article helpful?
39
people found this article helpful.