How Do I Add Product Options in My Online Store?
Find the Product widget and proceed to its editing, then click on Add option on the left panel: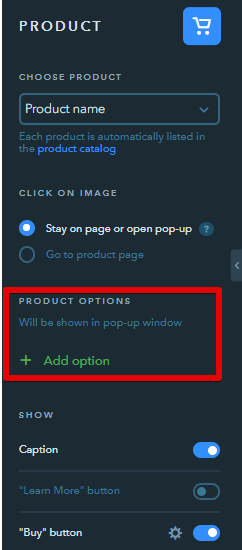 In the window that will open, indicate the option name, set up the option value and extra fee. You can add up to 3 options with an unlimited number of values.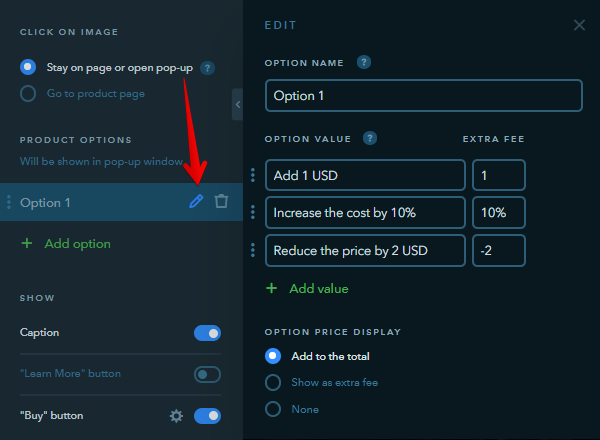 An extra fee can be a number or percentage. If you enter a negative value, the cost of the product will be reduced. If the field is left empty, the price won't change.
Was this article helpful?
39
people found this article helpful.