How Do I Create a Multilingual Website?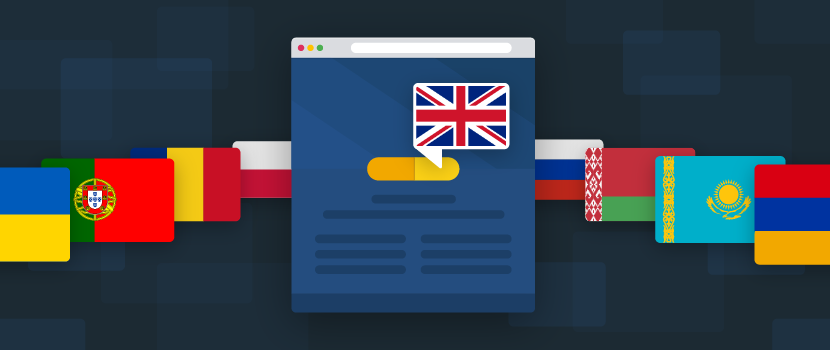 It often happens that a business expands beyond the country where it originally started, and there's a need to deal with customers who speak a different language. Business owners are faced with a challenge of tailoring their product for a foreign market and creating an attractive product display on their websites.
How Do I Create a Multilingual Website on uKit?
From a technical standpoint, a localized version is a separate website with the same content but having its own name. When the main version of your website is ready, contact the uKit Support Team and specify the language you are going to use for localization. We will create a website copy for your account, the only thing left to do will be to translate the texts.
A copy is created with a technical domain name. When submitting a request to the Support Team, you can indicate a technical address you prefer for your website. For example, if the main version has a mysite.ukit.me domain name, the website locale in Spanish may have a domain like sp-mysite.ukit.me.
Tip:
We recommend to choose international domain extensions for multilingual websites such as *.com, *.net, *.org.
Connect your domain to your primary website (for example, site.com). Then create and connect subdomains for language versions of the website, for example:
A switch between your website versions can be set up with:
Button widget
links added to the menu items

language switcher in the website header

Note:

You can place language switchers in the website header by yourself if you are on the Pro plan. If you have a different subscription plan, please contact the Support Team to assist you with adding the buttons.
Do I Need to Purchase an Extra Subscription for Each Language Version?
Having language versions of your website is absolutely free. Once you have finished translating the content, reach out to the uKit Support Team and we will extend your subscription plan to all localized versions of your website.
Was this article helpful?
50
people found this article helpful.