How Do I Pay for a Plan?
Keeping your website up and running once the trial period is over requires a paid plan. You can purchase a paid plan by clicking on the Upgrade button: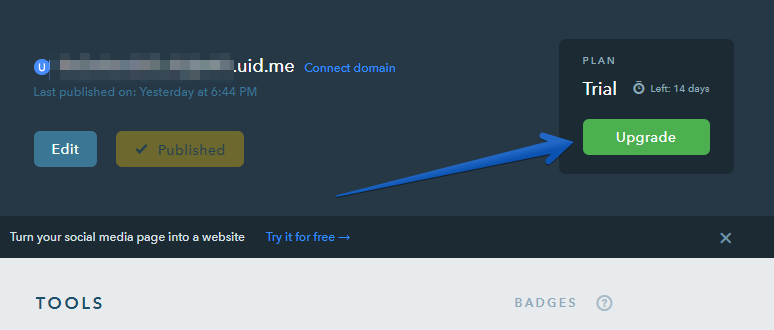 You will get to the page with the list of available plans. Select a plan and its subscription period. For more information about our plan, see this article.
If you have a promo code, click on Do you have a promo code? and enter the code to the form. It will give you an additional discount on our services.
Once you have decided on the plan and its period, click on "Purchase" under the selected plan. You will be taken to the payment page, where there will be 2 payment methods available: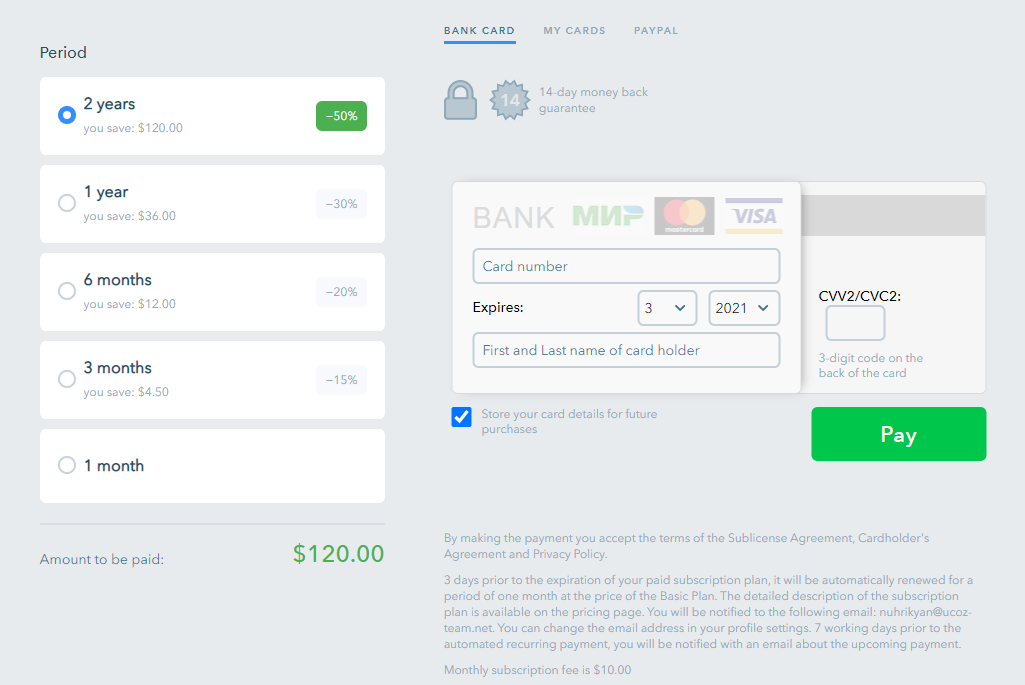 Was this article helpful?
2
people found this article helpful.